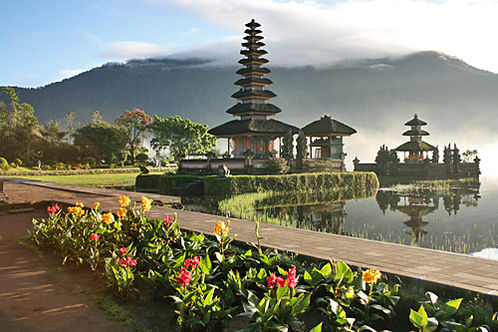 One of the most popular tourist destinations in the world, This Indonesian Island's beauty surpasses even the most majestic islands. Bali's beauty can be seen in the extremely surreal and spiritual aura which embodies this place in the form of beautiful temples, volcanoes, curvy coastlines and lush green landscapes. Despite a growing trend towards urbanisations, Bali's rich culture and traditions still remain intact. Every year Bali attracts all kinds of visitors, from honeymooners to backpackers to adventurers, this place attracts all.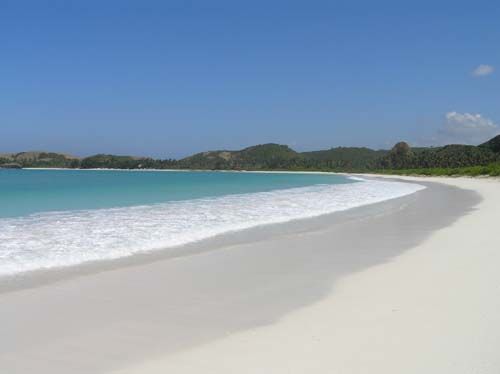 There various districts in Bali such as Badung, Denpasar, Karangasem and Tabanan etc. all famous for great beaches and luxurious resorts. A favourite choice to stay is on the Kuta Beach in Badung, this is the center of entertainment with numerous restaurants, bars and discotheques.
Nusa Dua Beach
A vibrant area indeed. However the best beach for surfing is undoubtedly Suluban, lying in the same district. The Nusa Dua Beach is also a suitable choice, having luxurious resorts and commercial centers.
Sanur
Sanur Beach in Denpasar is another favourite, with its calm beach offering stunning views, this beach also has pedestrian walkway ideal for leisurely walks and jogs.
Pura Tirta Empul
Bali's temples are an architectural delight and the serenity that one gets to experience is hard to express. The calmness can be seen in the famous Tirta Empul Temple which is visited en route Elephant Safari Park. This temple is open daily and is nestled within a lush green area with a pristine pool in the center.
Uluwatu Temple
Often visitors rave about a small temple by the ocean, here they are talking about the Uluwatu Temple, located on top of a cliff. With waves crashing below this will certainly not cease to impress. A word of caution is to be careful of the monkeys hovering around the temple.
Bratan
When in Bali,The Pura Bratan Temple by the Lake Bratan, near Bedugul is certainly worth a visit. Lake Bratan is often called a 'Lake of Holy Mountain' and is a landmark within itself.
Mount Batur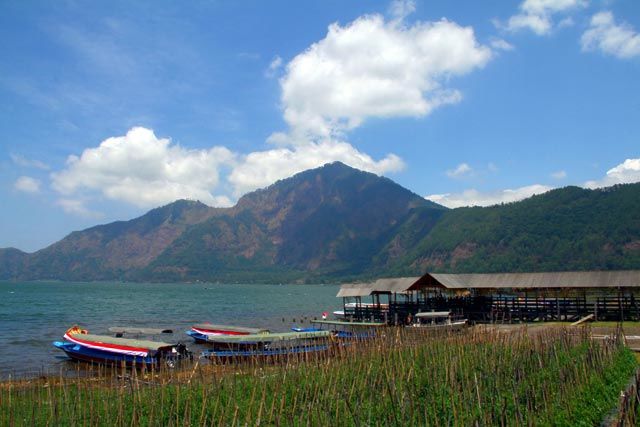 The sublime spirituality of Bali can also been seen in its adventure activities. Here the enthusiasts can experience a calm two hour trek on the sacred Mount Batur. This is an active volcano which attracts many visitors each year.
Whatever reasons one might have for visiting Bali, one thing is sure and that is that you will come back a certain peace and calmness which will stay for the times to come.